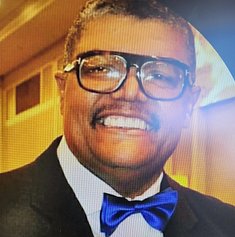 As a Project Architect with the Baltimore District Army Corps of Engineers for 12 years, I have designed, managed, reviewed, and constructed many facilities within the Mid-Atlantic Region for the Baltimore Engineering District, interacting and communicating with various government, military departments, agencies and building officials, ensuring buildings were designed & constructed according to USACE – United States Army Corps of Engineers Design and Construction Standards.
As a Civil Engineering Officer (Captain) with the Maryland Air National Guard 235th Civil Engineering Flight for 14 years, I have designed and managed the site development, building construction and Phase 1 environmental assessments, for many projects and various government agencies, within the continental United States and seven (7) different countries throughout Europe and South America.
As a Principal and Project Manager with the Design-Build company AEI–Design Build Group LLC. AEI is instrumental in the Design, Construction and Project management services needed to acquire and generate pre-construction cost estimates and permits for design and construction thru project commissioning. While executing the, design, renovation, and rehabilitation specifications and criteria of various commercial, retail, educational, religious, recreational facilities, throughout the Mid-Atlantic Region.
Derrick has also provided professional Design & Constructability review services for the Army National Guard Headquarters, that adhered to the Army National Guards proposed project specifications, and construction criteria. These projects resulted in implementing over (2) billion dollars in construction, throughout the United States.
Derrick has specialized in assisting the Faith Based Communities in Developing, Renovating, and executing Design and Construction Management Services. AEI has implemented the most Energy Efficient Components using Renewable Energy Solutions and Value Engineering assessments, for Sanctuary's, Banquet Halls, Childcare Centers, Barbershops, Salons, Roof Replacements, and Parking lots.
I believe all the aforementioned experiences and combined knowledge, would assist you in executing, the most Economically, Energy Efficient, Sustainable Solutions for your all your existing and future projects.
"SHORT TERM INCONVENIENCE, LEADS TO LONG TERM SUCCESS"
Derrick A. Burnett Sr. has developed a career in Architectural Design, Construction, Real Estate Development and Project Management experiences, participating within various levels on all the below mentioned components of Commercial, Municipal, State, Federal government, Healthcare, and International projects.
Exceptional Work and Attention To Detail